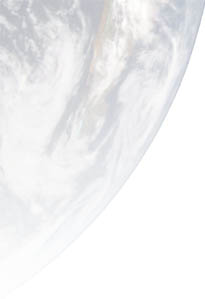 | | |
| --- | --- |
| | Oxygen |
| Download Now: | oxygensetup.exe |
| Version: | 1.0 |
| Released: | 4/7/1999 |
| Description: | A Reversi-type game, with a very challenging and customizable AI. |
| Supported Systems: | Windows |
| Cost: | free |
| Download Size: | 303KB (309,810 bytes) |
| Download Time: | 1 minutes, 1 seconds (at 5KB/s) |
| Number of Downloads: | 20040 |
Description
Neat! A game! Yeah, it's just "Reversi" again, but this one has the ability to bite back. In fact, I'm pretty hard-pressed to defeat it. Originally written for an Artificial Intelligence class, I got a few more ideas put into it, and this is the result. Most of the menus are self explanatory. Set the k_depth in the options to a higher number to increase the difficulty. Enjoy, and good luck!

Screen Shots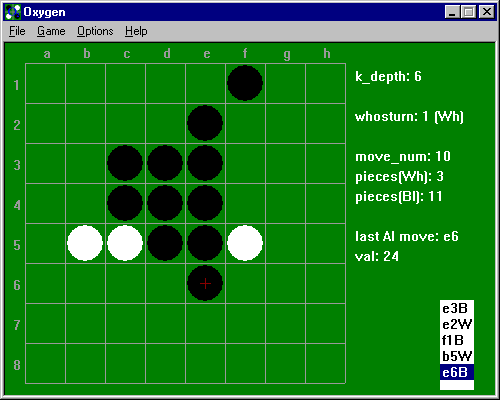 History
4/7/99 - Version 1.0 released.
Known Bugs
Move list is a little funny at times.
Window will not refresh while AI is "thinking."
If you set the AI level above 12ish, Oxygen consumes a lot of time and memory.