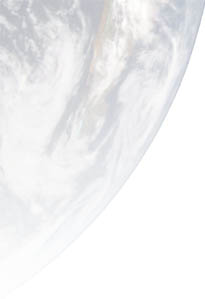 | | |
| --- | --- |
| | D |
| Download Now: | d60.zip |
| Version: | 6.0Beta |
| Released: | 6/9/1997 |
| Description: | The colored DOS directory listing guy. |
| Supported Systems: | DOS |
| Cost: | free |
| Download Size: | 30KB (30,570 bytes) |
| Download Time: | 6.1 seconds (at 5KB/s) |
| Number of Downloads: | 4009 |
Description
D (as seen by the 6.0) has been around awhile. This is the latest and greatest, though I don't seem to be doing DOS much anymore.

Screen Shots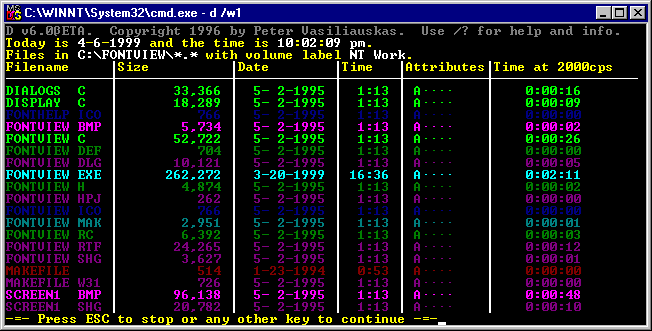 History
6/9/97 - Version 6.0Beta released, because it works well enough for somebody to use.
~5/1/95 - Version 5.0 was released. Customizable colors, but a little slow and limited.
~3/29/95 - Version 4.1 released. Fast, direct screen writes, and C command line parameters.
~11/29/94 - Version 4.0. First version in solely C, a complete rewrite of any previous versions, but used ANSI.SYS for output.
~2/6/94 - 3.1... in QBasic... wow.
~12/10/93 - Version 3.0, a very short-lived QB version.
~8/16/93 - Version 2.1, a few new colors and a speed fix on top of 2.
~8/11/93 - Version 2.0, speed increase, color modifications, and no clue how to label version numbers.
~6/27/93 - Version 1.0, QBasic, used "dir > file.d" to get files, worked extremely slow, but hey, I was programming.
Known Bugs
Many options are not available in the Beta.